Higher Education
Greater Osceola region is Ranked #1 in the Nation for STEM Job Growth, with a 4.5% job growth rate in 2017-2018.  With 550,000 Higher-ED students within 100 miles radius, Greater Osceola's qualified workforce is trained by local innovative universities and colleges.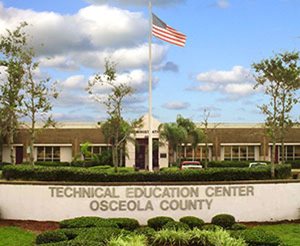 Three Osceola Technical College (oTech) campuses are located in Kissimmee, St. Cloud and Poinciana. O-Tech offers certificates directly associated with expanding skill levels or preparing individuals for entry-level employment in today's highly competitive workplace. Programs include Architecture & Construction, A/V Technology & Communication, Information Technology, Health Sciences and Industrial Programs.
Website: www.osceolaschools.net/otech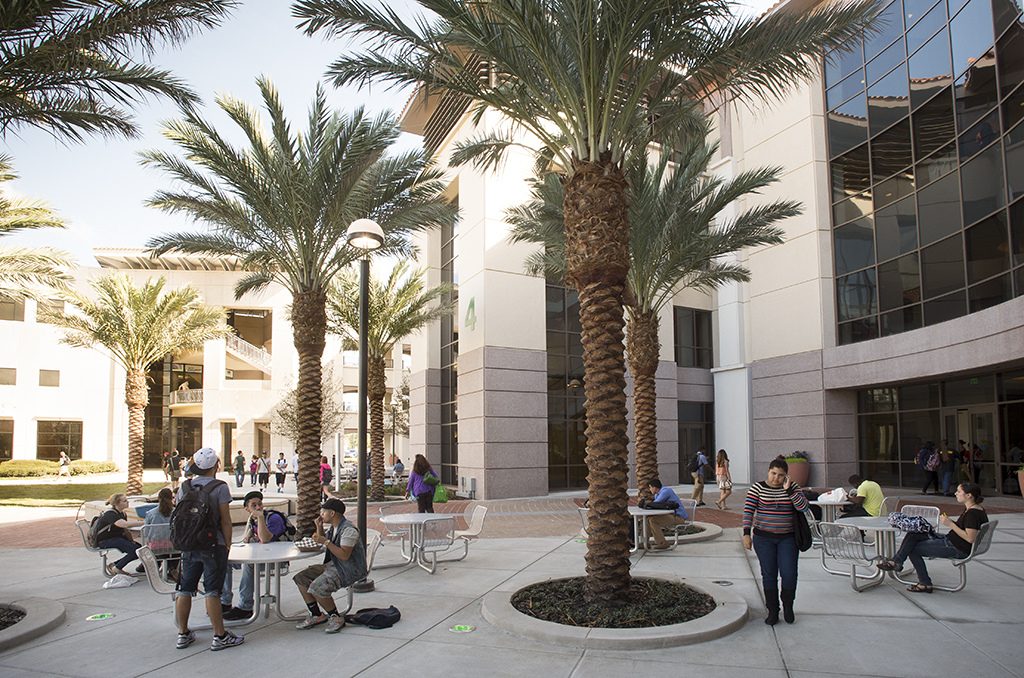 1800 Denn John Lane, Kissimmee, FL 34744
Valencia College's Osceola Campus is one of the college's fastest growing campuses. Serving more than 12,000 students, the Kissimmee campus offers students the chance to earn an Associate in Arts degree – completing the first two years of a bachelor's degree for half the price of attending a state university.  The campus also serves as a regional campus for the University of Central Florida, so students can graduate from Valencia and can earn five degrees at the Valencia campus, without commuting to UCF's main campus.
The Accelerated Skills Training Programs prepare students for high-demand, higher wage careers in a short amount of time. It focuses on intensive, hands-on training designed to help individuals enter a new career field or advance current skillset. These programs include:
Advanced Manufacturing
Computer Numerical Control (CNC)
Electronic Board Assembly
Mechatronics
Welding Level I
Welding Level II
Health Care
Clinical Medical Assisting
Medical Office Specialist
Information Technology
IT/Network Support Specialist
Transportation and Logistics
Commercial Vehicle Operator – A
Commercial Vehicle Operator – B
Distribution Operations Technician
The Osceola campus is also the home of the Careers in Industry and Technology (CIT) facility. The 54,000-square-foot CIT building houses Valencia's several new workforce-oriented degree programs, including a new Associate in Science degree program in engineering technology, with specializations in advanced manufacturing and supply chain automation.
Website: www.valenciacollege.edu/locations/osceola/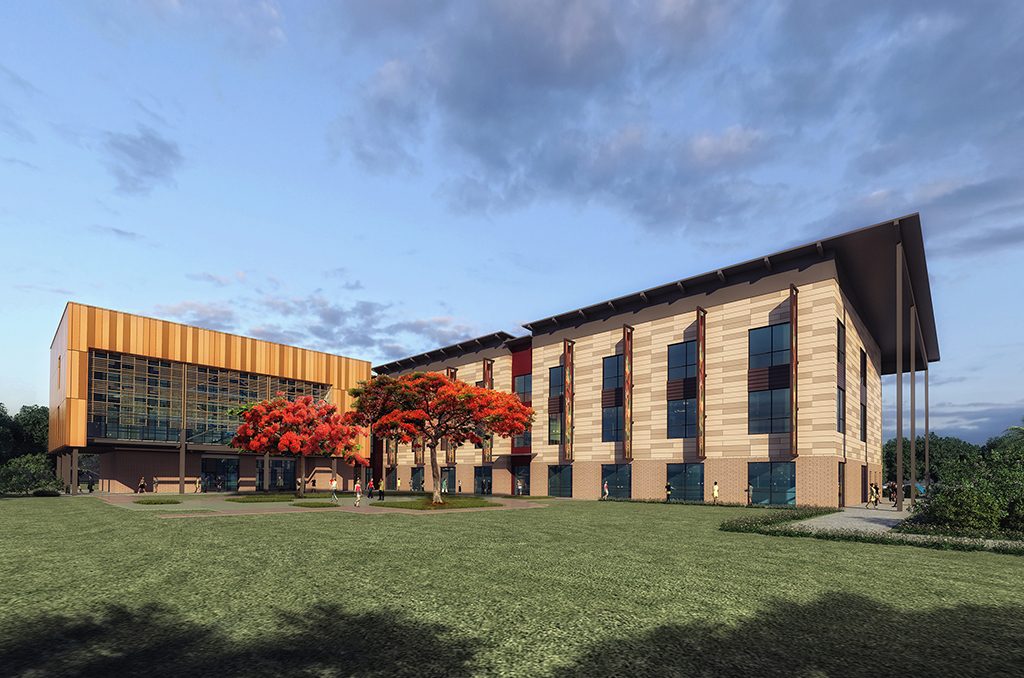 3255 Pleasant Hill Road, Kissimmee, FL 34746
Valencia College's Poinciana Campus, located at 3255 Pleasant Hill Rd. in Kissimmee, Florida, opened for classes in August 2017, and proudly serves the Poinciana community. This state-of-the-art building hosts 12 classrooms, a science lab, a computer lab, a Culinary teaching kitchen, library, tutoring center, indoor café, and WiFi Internet access throughout the campus.
Valencia College Poinciana Campus offers the Associate of Arts (A.A.) degree in General Education, Associate in Science Degrees (A.S.), and Accelerated Skills Training programs that focus on intensive, hands-on training designed to train students for immediate entry into the workforce.
Website: www.valenciacollege.edu/poinciana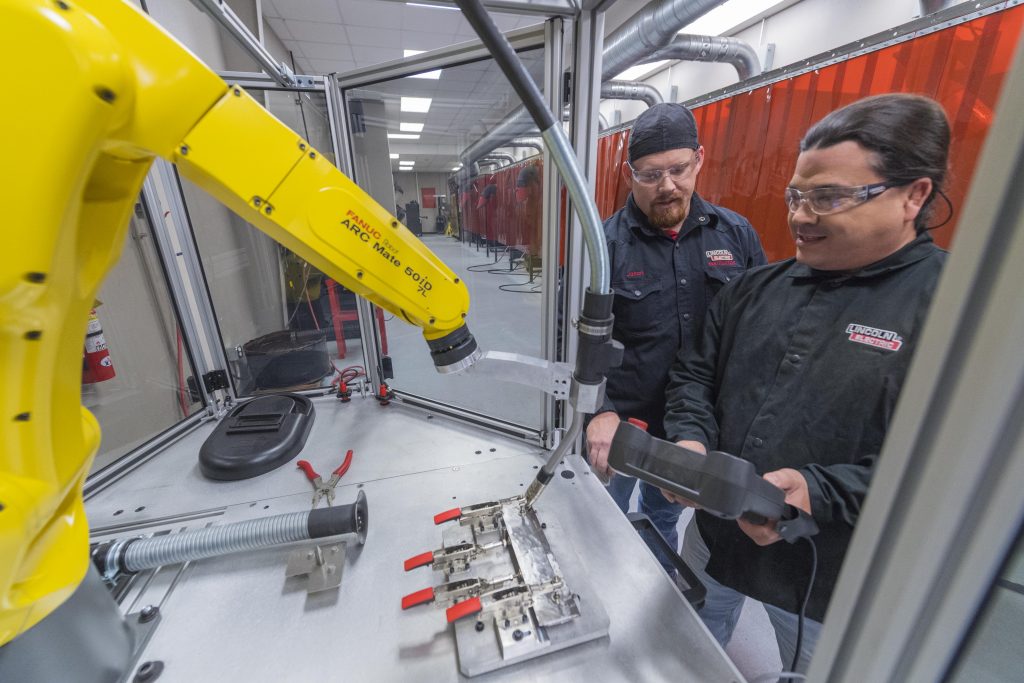 1099 Shady Lane, Kissimmee, FL 34744
Located in Kissimmee, Valencia College's 17,000-square-foot Advanced Manufacturing Training Center provides students with a real-world, hands-on manufacturing experience. It features classrooms with the latest in software simulation, plus practical training labs with industry-standard equipment to immerse students in their chosen specialization, from welding to CNC machining.
Valencia leaders have partnered with Central Florida manufacturers to create courses that provide state-of-the-art training for in-demand manufacturing careers, including:
Computer Numerical Control (CNC)
Electronic Board Assembly
Mechatronics
Welding Level I
Welding Level II
Students can learn welding in 10 welding booths, as well as practice welding on a state-of-the-art welding simulator. Students work in a lab to learn the basics of soldering, wire harness, cabling and assembly of electronic parts. In the CNC machining lab, students learn how to design and program the machine to make a part, upload the program to the CNC machine and manufacture a part. The "mechatronics" program helps students earn 15 national certifications in a field that combines engineering and electronics – and trains students to maintain and repair a wide variety of automated systems, from assembly lines to theme park rides.
After completing short-term training programs and earning nationally-recognized industry certifications, graduates have received job offers from local manufacturers, including Lockheed Martin, Siemens and Mitsubishi Hitachi Power Systems, among others.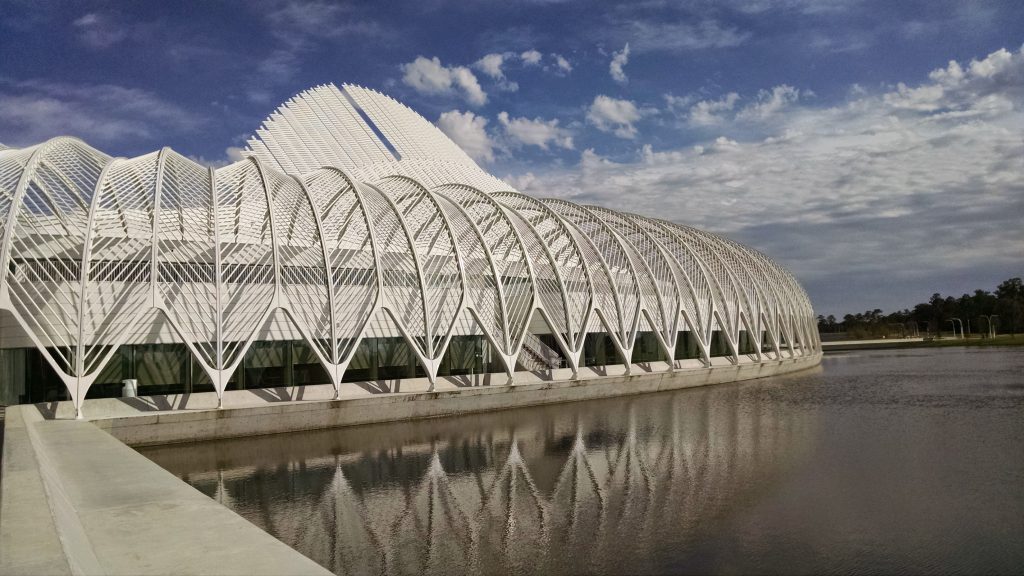 4700 Research Way, Lakeland, FL 33805
Located along Florida's I-4 High Tech Corridor and 20 miles south of Osceola/Polk County limit, Florida Poly opened its doors in August 2014 as the state's 12th university and the only one dedicated to core subjects in Science, Technology, Engineering and Mathematics (STEM education). The non-traditional academic environment focuses on applied learning, specifically in technology and engineering. Small class sizes give faculty the opportunity to work closely with high-caliber students, and the most advanced technology, including a Supercomputer, 3D printing lab, media lab and nanotechnology lab, sets Florida Poly apart from other state universities.
Florida Poly offers ten Undergraduate Degrees (Business Analytics, Computer Engineering, Computer Science, Cybersecurity Engineering, Data Science, Electrical Engineering, Engineering Mathematics, Engineering Physics, Environmental Engineering and Mechanical Engineering) and two Graduate Degrees (Master of Science in Computer Science, and Master of Science in Engineering).
Website: https://floridapoly.edu/
Founded in 1963, and with almost 72,000 students, UCF is the largest university by enrollment in Florida and one of the largest universities in the nation. It has more than 12,000 employees and an operating budget of $1.9 billion. UCF researchers received $204.5 million in fiscal year 2020 for funded research. In Fall of 2020, the freshman class had an average SAT combined score of 1320, the Burnett Honors College enrolled 519 new students, and the number of incoming National Merit Scholars ranked UCF among the top 25 colleges and universities.
The main campus of UCF sits on nearly 1,500 acres east of downtown Orlando. UCF has 12 branch campuses, including the Osceola County campus, co-located with Valencia College along East Highway 192 in Kissimmee.
Other branch campuses in close proximity to Greater Osceola are the UCF College of Health Sciences at Lake Nona ("Medical City" – 3 miles north from Osceola County) and the Rosen College of Hospitality Management (located off International Drive, Orlando).
The university offers 103 bachelor's, 91 master's, 31 research doctorates, 3 professional doctorates and 3 specialist degree programs, and it leads all universities in Florida in conferring more than 17,000 degrees a year. UCF is committed to innovative community partnerships, world-class research with local impact, and the integration of technology and learning. UCF is known as the "Partnership University" due to its cooperative research efforts with private industry. The Central Florida Research Park is the seventh largest research park in the nation and is home to firms like Lockheed Martin, Siemens, Boeing and Northrup Grumman. UCF is also home to well-known efforts such as the Center for Research and Education in Optics and Lasers, the Florida Solar Energy Center, the Institute for Simulation and Training and the Florida Advanced Manufacturing Research Center.
Website: https://www.ucf.edu/